Il DLC Survival Mode per The Banner Saga 2 è ora disponibile per PlayStation 4 ed Xbox One.
In questa modalità, costruiremo un team di sei eroi per affrontare di seguito 40 livelli a difficoltà crescente. Combattendo acquisiremo Renown, una valuta per acquistare nuove armi ed equipaggiamento per gli eroi caduti in battaglia e assoldare nuovi eroi per sostituire quelli caduti. In questa modalità gli eroi caduti non potranno essere resuscitati, ma dandogli un funerale vichingo si potrà ottenere Renown.
Il DLC può essere acquistato singolarmente, ed è anche incluso nel Banner Saga complete pack assieme al primo capitolo. Di seguito trovate la nostra recensione di The Banner Saga 2.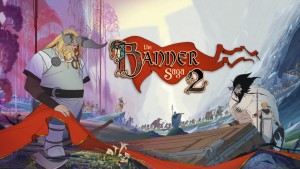 Per approfondire:
The Banner Saga 2
The Banner Saga 2 è disponibile per PC, Xbox One, PlayStation 4, iOS e Android. Continuate a seguirci per novità ed informazioni dal mondo videoludico.
Fonte