Konami ha ufficialmente annunciato che rilascerà Metal Gear Solid V: Ground Zeroes + The Phantom Pain in Giappone, il 10 novembre, al prezzo di 4.298 Yen (circa 38 Euro).
La confezione includerà Metal Gear Solid V: Ground Zeroes, Metal Gear Solid V: The Phantom Pain e tutti i DLC rilasciati finora.
Ecco di seguito la cover ufficiale.
Presumibilmente questa edizione verrà rilasciata anche in occidente, infatti vari rivenditori, nei giorni scorsi, avevano aggiunto nei loro negozi online una Metal Gear Solid V: Definitive Experience, che proprio oggi è apparsa di nuovo sul sito di OZ Game Shop, inclusa la presunta box art.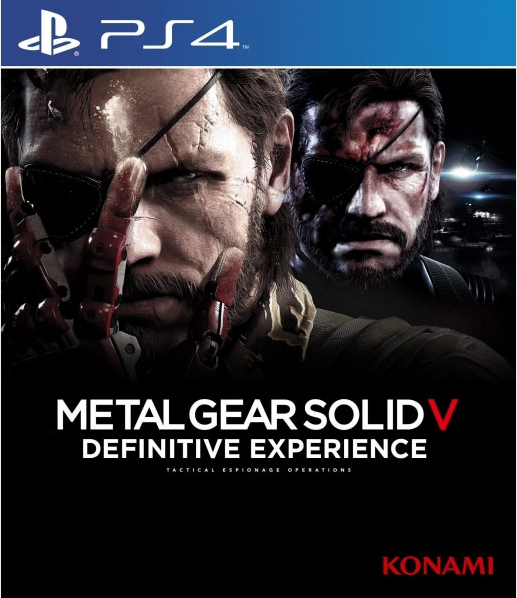 Il rivenditore specifica inoltre che sul disco troveremo tutto ciò che la versione giapponese ha confermato, i due episodi di Metal Gear Solid V, Metal Gear Online e i 39 DLC usciti finora.
Non ci resta che attendere l'annuncio ufficiale, per il territorio europeo, di questa corposa "edizione definitiva" dell'ultima fatica di Hideo Kojima prima del divorzio da Konami.
Restate con noi, più infiltrati e silenziosi che mai, per scoprire tutte le ultime novità su Metal Gear Solid V.
Fonte