Oggi voglio parlarvi di Google Stadia, il nuovo servizio di Cloud Gaming. Si potrà accedere da smartphone, da tablet, da PC, da Chromebook o da un televisore con Chromecast, tramite l'Instant Play sarà possibile guardare un trailer di un videogioco su YouTube, schiacciare il pulsante Play , e buttarsi immediatamente nell'azione senza alcun tempo di attesa, abbattendo così i muri delle specifiche hardware di un dispositivo ma innalzandone un'altro, quello legato alla connessione internet.
Stadia arriverà in Italia e avremo due modalità per poter usufruire del servizio:
–Stadia Pro: disponibile già da questo 2019 ma sarà a pagamento, 9,99€ al mese, Includerà l'accesso ai giochi in 4K@60fps HDR, audio 5.1 e ad una libreria di titoli che verrà aggiornata di mese in mese.

–Stadia Standard: disponibile dal 2020 e si potrà accedere in maniera gratuita, disponibile la risoluzione full HD, sempre a 60 fps, audio solo stereo e niente HDR.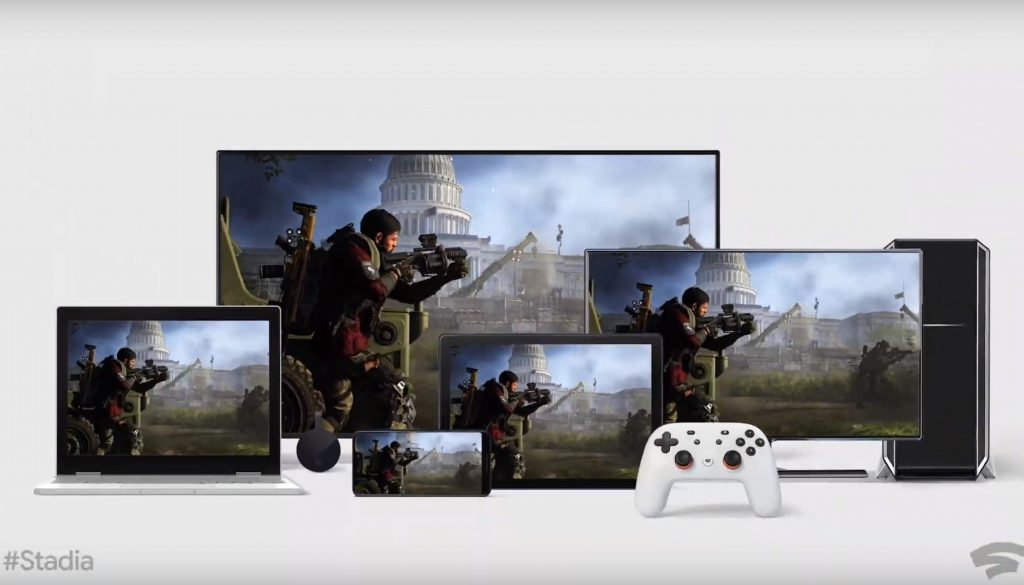 I giochi più recenti potranno essere acquistati come titoli digitali. Tra le novità recenti abbiamo la Google Stadia Founder's Edition, la quale include:
-Chromecast Ultra

-Stadia Controller Night Blue Limited Edition

-3 mesi di abbonamento a Stadia Pro per te e un amico

-Precedenza a livello mondiale per la scelta del nickname

-Versione completa di Destiny 2, compresi DLC e season pass
Il tutto è già pre-ordinabile da oggi a 129€ con spedizione gratuita e fino al 2020 tutti coloro che non avranno acquisto Founder's Edition non potranno accedere a Stadia.
I requisiti minimi per poter usufruire di questo servizio sono di 10 Mbps in download, garantendo buona risoluzione in 720p@60fps e audio stereo. Per passare ai 1080p@60fps con audio 5.1 surround e HDR servono 20 Mbps, mentre per il 4K@60fps sempre HDR e audio surround si va per i 35 Mbps. Per scoprire se siete in regola con i requisiti potrete fare un test tramite il sito projectstream di Google.
TITOLI ATTUALMENTE CONFERMATI
Assassin's Creed Odyssey
Baldur's Gate 3
Borderlands 3
Darksiders Genesis
Destiny 2
DOOM Eternal
Dragon Ball 2 Xenoverse
The Elder Scrolls Online
Farming Simulator 19
FIFA 19
Final Fantasy XV
Football Manager 2020
Get Packed (novità!)
Ghost Recon Breakpoint
GRID 2019
Gylt (novità!)
Just Dance
Metro Exodus
Mortal Kombat 11
NBA 2K19
Power Rangers: Battle for the Grid
Rage 2
Samurai Shodown
The Crew 2
The Division 2
Thumper
Tomb Raider
Rise of the Tomb Raider
Shadow of the Tomb Raider
Wolfenstein Youngblood
Stadia Pro o Stadia Standard, quale sarà la vostra scelta? Continuate a seguirci per ulteriori aggiornamenti.