SEGA ha rivelato la nuova box art per la versione occidentale di Fist of the North Star: Lost Paradise, un nuovo titolo della serie più nota in Italia con il nome di Ken il Guerriero. In questa avventura alternativa di Ken esploreremo gli stessi paesaggi devastati dall'apocalisse nucleare presenti nella serie animata, combattendo e facendo esplodere teppisti con le tecniche della scuola di Hokuto.
Oltre al combattimento, il gioco presenta missioni secondarie in cui esploreremo il mondo e conosceremo i suoi abitanti, e diversi minigiochi tra cui gare con buggy personalizzabili, la gestione di un nightclub e la preparazione di drink. Completando queste sfide si otterrà esperienza per sbloccare tecniche della scuola di Hokuto ancora più potenti.
Dalle opzioni sarà possibile scegliere fra la lingua originale (in giapponese) o l'inglese, e questa versione localizzata include scene splatter extra nel combattimento con i nemici minori.
Di seguito, l'annuncio su twitter, la box art, ed l trailer del gioco.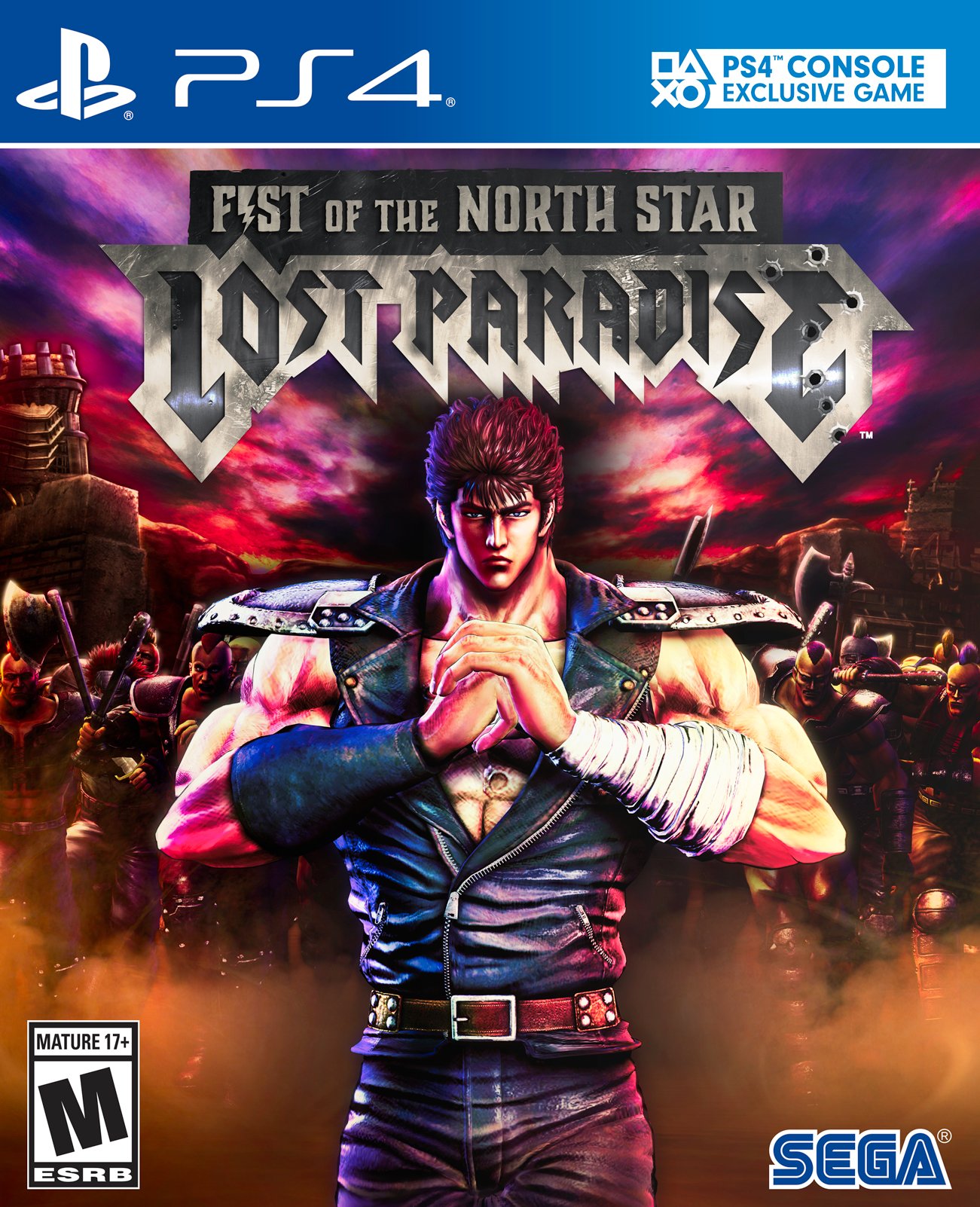 Fist of the North Star: Lost Paradise sarà disponibile dal 2 Ottobre per PlayStation 4. Continuate a seguirci per novità ed informazioni dal mondo videoludico.
Fonte