Oggi Rare ha inviato un comunicato a coloro che hanno preso parte alla closed beta di Sea of Thieves con le statistiche relative all'evento.
Nonostante alcuni problemi tecnici che hanno spinto gli sviluppatori ad estendere il periodo della beta di due giorni, sono stati registrati ben 332.052 giocatori nell'arcipelago, per un totale di oltre due milioni di ore dedicate alla navigazione.
Dal momento che per la prima volta i tester avevano il permesso di streammare le proprie avventure in cerca di tesori, oltre 25.000 di loro hanno preso la palla al balzo e ne approfittato per trasmettere gameplay o creare video, totalizzando un numero di ore collettivo di contenuti visti pari a 14,5 milioni, con una media di 140.240 spettatori per video. Con queste cifre il gioco ha raggiunto il primo posto sia su Twitch che su Mixer.
Ecco quanto divulgato da Rare: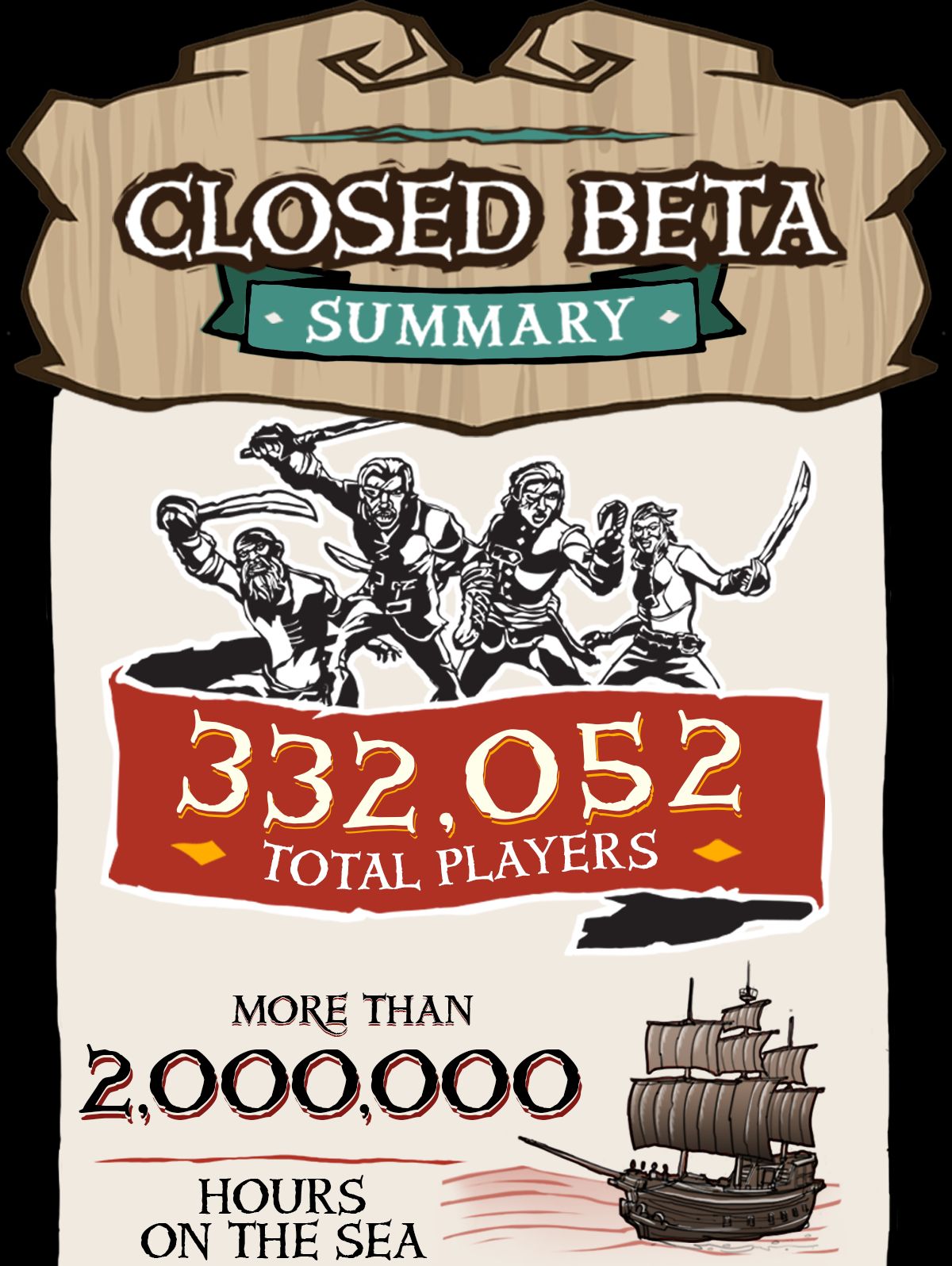 Sea of Thieves sbarcherà su PC e Xbox One il 20 marzo 2018.
Fonte