All'inizio di questo 2017, Capcom ha celebrato il quindicesimo anniversario della Ace Attorney Orchestra.
Ora, per chi si fosse perso l'evento o volesse semplicemente ascoltare la soundtrack di Ace Attorney, dal prossimo mese di settembre sarà possibile acquistare i CD contenenti le musiche dell'Orchestra.
L'album conterrà due CD, per un totale di tredici pezzi, eseguiti dalla Tokyo Philharmonic Orchestra e dirette da Hirofumi Kurita.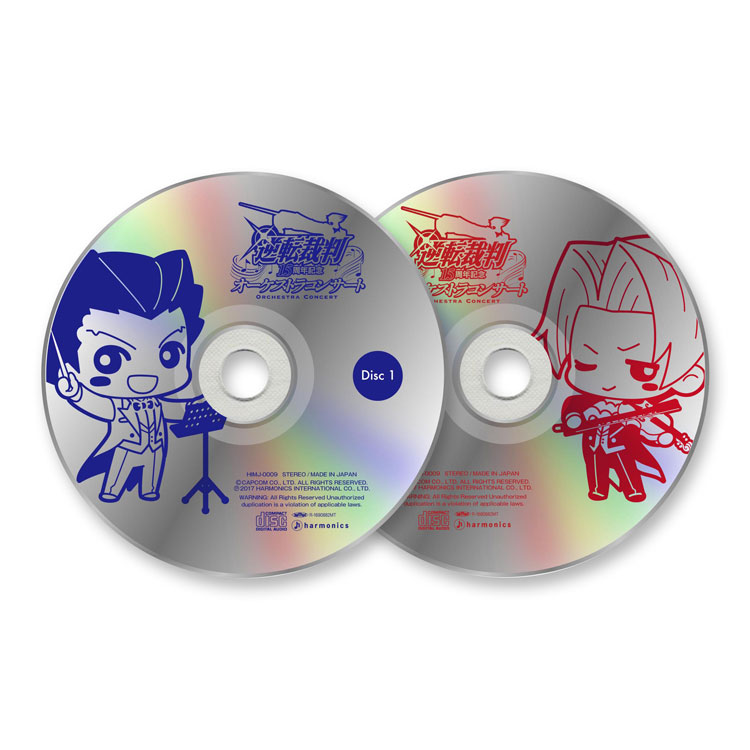 Qui di seguito tutte le canzoni dell'album:
Disco 1
1. Phoenix Wright ~ Objection!
2. Ace Attorney 5 Courtroom Suite
3. Ace Attorney 6 Courtroom Suite
4. Ace Attorney Investigations Meeting Suite
5. Ace Attorney Investigations Suite ~ The Great Path
6. The Great Ace Attorney Suite
Disco 2 
7. Great Revival ~ Miles Edgeworth
8. Maya Fey ~ Turnabout Sisters' Theme
9. Godot ~ The Fragrance of Dark Coffee
10. Ace Attorney 1-3 Courtroom Suite
11. Ace Attorney 4 Courtroom Suite
12. The Great Ace Attorney Suite Continued
13. The Steel Samurai
L'album sarà rilasciato il 13 Settembre in Giappone. Per ulteriori informazioni, continuate a seguirci.
Fonte