Il numero di questa settimana di Jump rivela nuove informazioni per Dragon Quest XI, dedicate in particolare agli incantesimi di Marina, Row e una nuova città: Grotta.
Tra le skill speciali a disposizione di Marina troviamo:
Sexy Beam
Miracle Moon
With Nail
Hell Spark
Row, invece, ha tra le sue abilità:
Kazam
Kacrackle
Kazing (resuscita gli alleati)
Baptism of Zero
Revival Staff
Liger Slash
Grotta è una fiorente cittadina situata nella parte nord di Lotozetasia, dove lottatori mascherati partecipano ad un torneo a loro dedicato all'interno di un arena con un statua del Generale Greig, che vinse un edizione dell'evento in passato.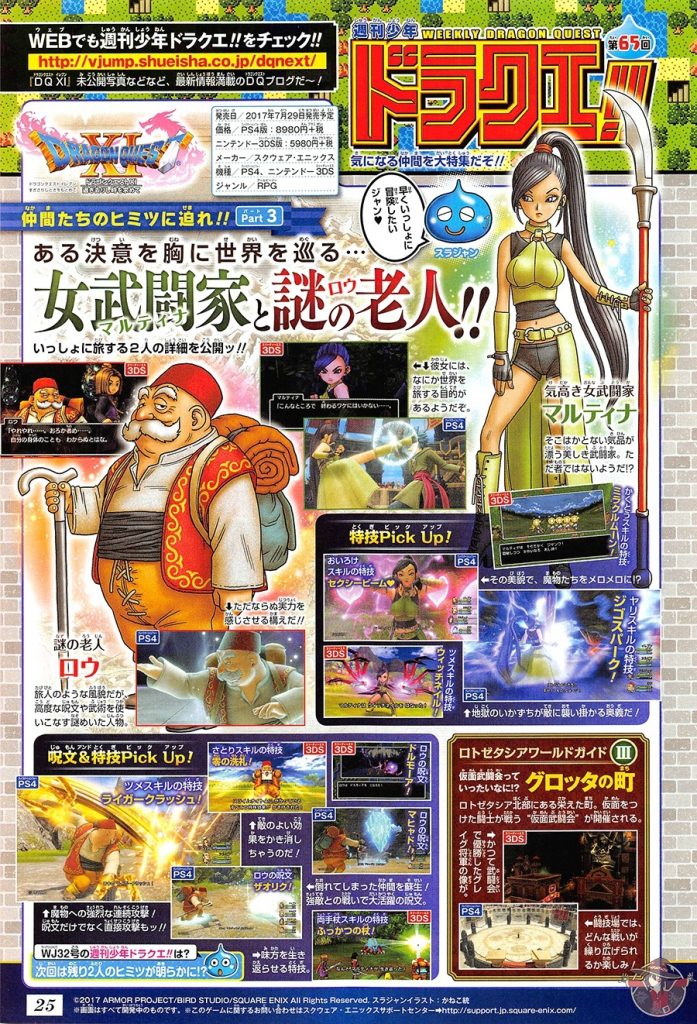 Dragon Quest XI uscirà in Giappone il 29 Luglio su PS4 e 3DS. Ancora nessuna novità sulla versione per Switch che non è stata mai mostrata fino ad oggi.
Fonte