Square Enix ha annunciato un evento collaborativo della durata di due settimane tra Mobius Final Fantasy e Final Fantasy XV che porterà i personaggi del quindicesimo capitolo sul titolo per smartphone (e recentemente PC).
Final Fantasy XV Collaboration Event (dal 17 al 31 Marzo)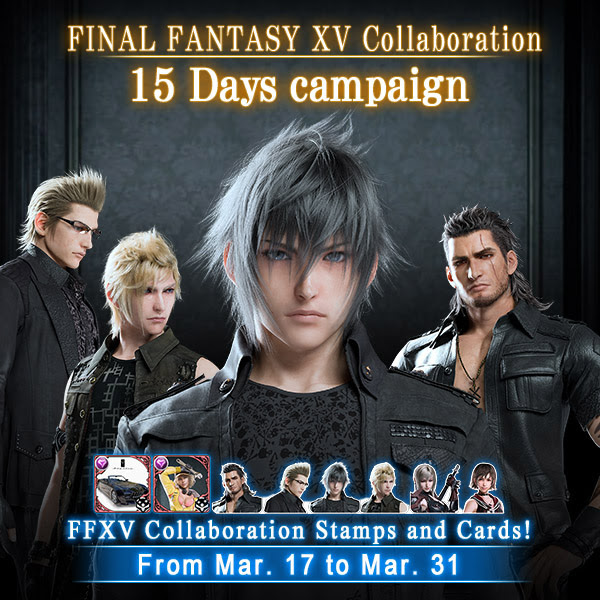 Durante l'evento, Noctis, Lady Lunafreya, Prompto ed altri da Final Fantasy XV presteranno i loro poteri ai Warriors of Light di Mobius Final Fantasy come nuove ability card. Inoltre, alla lista di rare e potenti carte special event sarà aggiunta "unbreakable bonds:Final Fantasy XV", una supreme card che conferisce l'abilità "Royal Arms" per affrontare anche i mostri più forti.
Per la durata di questa collaborazione, i giocatori potranno anche usare un'abilità card summon al giorno per nessun costo aggiuntivo. Inoltre, saranno disponibili fino a 6 bolli di Final Fantasy XV e due ability card, Cindy e la Regalia, come bonus per il login.
Contenuti dell'update di Marzo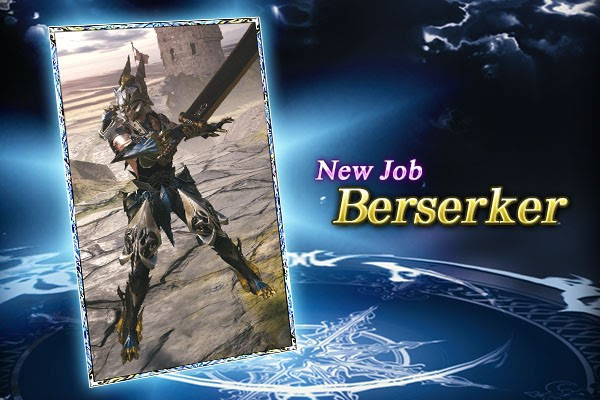 Nuovi job, aggiunte alla lista di legend job esistenti, arriveranno nell'update di questo mese su Mobius Final Fantasy. I job Berserker e Rogue offrono ai Warriors of Light nuove abilità e stili di combattimento, aumentando le opzioni strategiche a disposizione del giocatore quando pianificano i loro attacchi. Questi job, in aggiunte a nuove ability card, saranno di aiuto nel combattimento contro Anima e Ultima- l'ultima novità nella modalità multigiocatore Ring of Braves. Inoltre, fino al 23 Marzo, i giocatori potranno sfruttare la campagna Revival Stamp, che offre ai giocatori la possibilità di recuperare dall'essere atterrati una volta per battaglia senza usare una coda di fenice.
Mobius Final Fantasy è disponibile gratuitamente per iOS, Android e Steam. Continuate a seguirci per novità ed informazioni dal mondo videoludico.
Fonte