In occasione del nuovo update di Miitomo, Nintendo ha riportato nel gioco diversi elementi in collaborazione con The Legend of Zelda.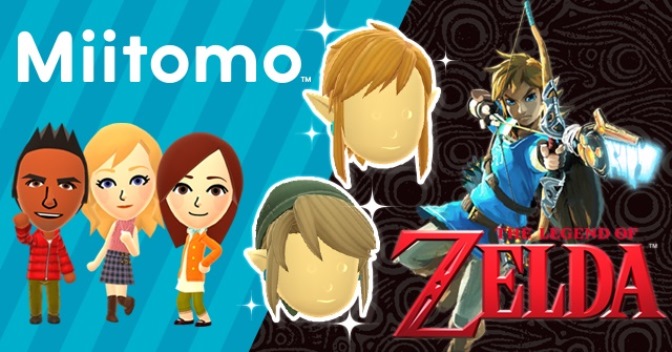 Questi elementi potranno essere acquistati dagli utenti su Miitomo Drop e nel Miitomo Shop. Inoltre sono ritornati i My Nintendo rewards. Questi oggetti rimarranno online soltanto fino al 7 dicembre, giorno dal quale non saranno più disponibili.
Ricordate di approfittare dell'evento prima della scomparsa da Miitomo degli oggetti su The Legend of Zelda. Continuate a seguirci per rimanere aggiornati.
Fonte