Bandai Namco Entertainment ha annunciato che Tales of Berseria arriverà per PlayStation 4 e PC il 27 gennaio in Europa e il 24 gennaio in America.
In Nord America, il gioco sarà venduto anche in un'edizione numerata da collezione al prezzo di $149.99, saranno disponibili 10'000 copie ed includono:
Esclusivo SteelBook di Tales of Berseria
Chibi Kyun Chara di Velvet e Laphicet
Esclusivo set portachiavi in 8-bit
CD musicale
Romanzo prequel "A Witch's Tale: A World Full of Daemons"
Set di figurine
Guida strategica e art book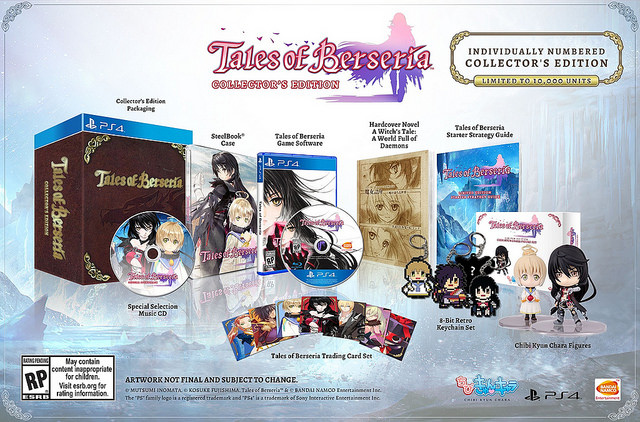 L'edizione da collezione è attualmente disponibile per i pre-ordini su Amazon .
Tales of Berseria è uscito su PlayStation 4 e PlayStation 3 in Giappone il 18 agosto ed arriverà America il 24 gennaio ed Europa il 27 gennaio. Restate con noi per altre novità.
Fonte