Famitsu ha lanciato un sondaggio per i fan di Musou Stars, l'action game cross-over con protagonisti i personaggi dei giochi di Koei Tecmo.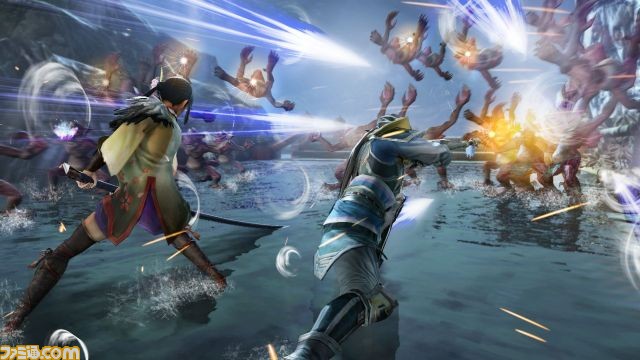 Il sondaggio, disponibile qui (in giapponese), chiede ai giocatori di esprimere la propria preferenza riguardo a tre personaggi (e i loro relativi giochi) e su tre meccaniche di gioco. Il sondaggio termina il 16 Ottobre a mezzanotte (orario nipponico) e Famitsu suggerisce che i risultati maggiori di questo sondaggio potrebbero avere una possibilità di apparire nel gioco.
Tra i personaggi già confermati per il titolo ci sono Millennia da Kagero II: Deception, Ryu Hayabusa da Ninja Gaiden, Sophia della serie Atelier, Oka da Toukiden, Kasumi da Dead or Alive, Zhao Yun da Dinasty Warriors, Sanada Yukimura da Samurai Warriors e Hajime Arima da Haruka: Beyond the Stream of Time.
Musou Stars uscirà nel 2017 in Giappone per PlayStation 4 e PlayStation Vita. Continuate a seguirci per novità ed informazioni dal mondo videoludico.
Fonte