Bandai Namco Entertainment ha annunciato ufficialmente l'arrivo dell'edizione limitata fisica dell'espansione Blood and Wine di The Witcher 3: Wild Hunt.
All'interno dell'edizione sarà presente l'espansione Blood and Wine, due nuovi mazzi di Gwent (Nilfgaard e Northern Realms) le pedine di Gwent e un box da collezione.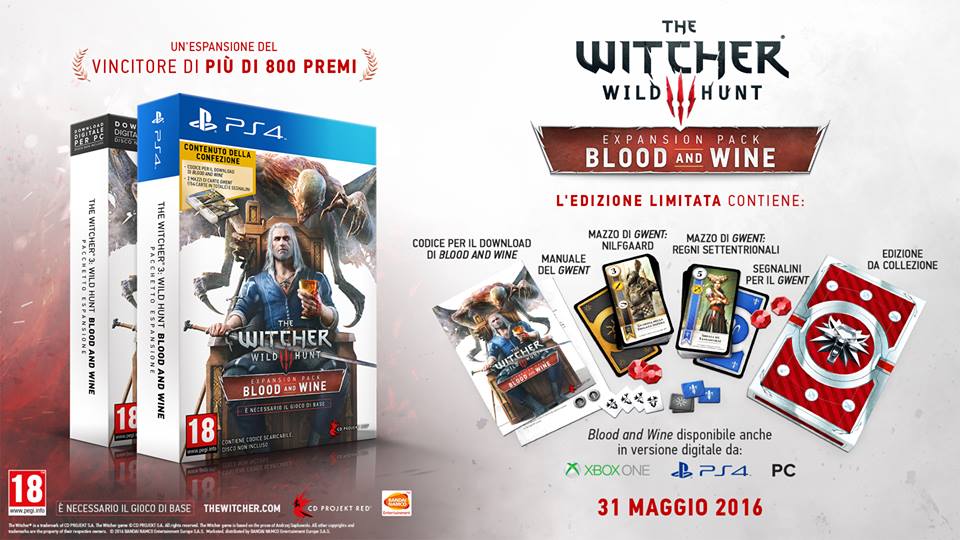 The Witcher 3: Wild Hunt – Blood and Wine arriverà il 31 maggio 2016. Continuate a seguirci per altre novità.
Fonte