---
Grey Box, Six Foot e YAGER annunciano, tramite comunicato stampa, che Dreadnought entrerà in closed beta a partire dal 29 aprile.
DREADNOUGHT BRINGING GIANT SPACESHIP TEAM BATTLES TO A SOLAR SYSTEM NEAR YOU SOON
– Get guaranteed access to the upcoming closed beta and more with new Founder's Packs, available now –
In a flurry of sci-fi superlatives, Grey Box, Six Foot and independent developer YAGER today announced that 5v5 space action game Dreadnought is preparing to welcome trigger-happy space pilots into its closed beta on April 29th.
Set in a futuristic era of all-out galactic warfare, Dreadnought turns strategic, team-based combat into one heart-pounding, grippingly gorgeous action experience. Each of the game's varied vessels is designed to fill a unique, class-based role – from front-line assault and scouting to long-range damage and tactical support – and can be customized with specialized weapons, modules, cosmetic enhancements and more. Dreadnought will launch as a free-to-play title on PC with competitive online multiplayer modes.
Check out the latest video here to get a taste of the action in Dreadnought:
Today sees the launch of two Founder's Packs for Dreadnought, available now for purchase via www.playdreadnought.com/shop. Both bundles guarantee access to Dreadnought's upcoming closed beta and several other bonuses, including special vessel variants, in-game currency and progression-related perks.
In addition to guaranteed access to the closed beta, the 9.99 € Hunter Pack delivers one unique Medium Dreadnought Hero Ship – the Morningstar – plus 500 Grey Box Points (GP), which can be used to buy ship emblems, decals and more. It also includes seven days of Elite Status, granting more experience and Fleet Points (FP) per match, when the game launches later this year. Finally, the package includes an exclusive Hunter Pack ship decal, emblem and coating, plus two Fleet Recruitment Packs, which let owners give two friends guaranteed access to the closed beta, the Morningstar Hero Ship, 250 GP and a Fleet Recruitment Pack ship decal and emblem.
The Mercenary Pack ups the ante with five Hero Ships – the aforementioned Morningstar (Medium Dreadnought), Outis (Medium Corvette), Silesia (Light Artillery Cruiser), Huscarl  (Heavy Destroyer) and Kali (Heavy Tactical Cruiser) – plus 3,000 GP and 30 days of Elite Status at official game launch. It also grants four Fleet Recruitment Packs and an exclusive Mercenary Pack ship decal, emblem and coating, all for 39.99 €.
Dreadnought is powered by Epic Games' Unreal Engine 4 (UE4) technology and is expected to officially release on PC in 2016. Players interested in commanding their very own capital spaceships can still sign up for closed beta at www.playdreadnought.com.
Scheda Prodotto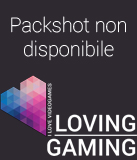 Prodotto non disponibile. Continua a seguirci per avere nuove informazioni
Data di uscita: TBA
---
Articoli correlati:
due parole sull'autore
Divoratrice di libri, manga ed anime; gamer-girl a tempo perso. Il suo eclatante ingresso nel mondo della tecnologia avviene all'età di tre anni, formattando, non si sa come, il computer dello zio. La sua esperienza di videogiocatrice comincia osservando il padre cimentarsi con Prince of Persia e Quake, salvo poi ricevere un computer tutto suo per iniziare a giocare autonomamente. Preferisce il genere RPG senza ombra di dubbio e serberà per sempre nel cuore il ricordo dell'estate in cui fuse la prima Play Station I giocando Suikoden II tre volte di fila per assaporare la trama fino in fondo.