Sembra che Nintendo abbia rimosso dal gioco originale alcuni abiti "espliciti" che potevano essere sbloccati dal giocatore in determinate circostanze. Tali costumi erano disponibili nella versione Giapponese del gioco, ma non vi sono tracce di essi nella versione Americana e qualche utente inizia già a riportare altrettanto per la versione Europea.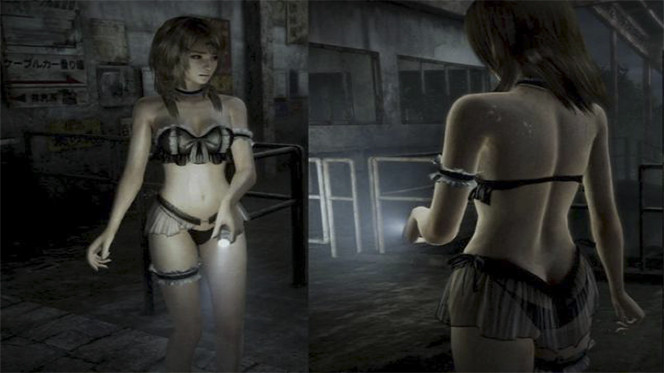 Sembra, tuttavia, che Nintendo non si sia fermata semplicemente alla rimozione di alcuni costumi in lingerie. Nel corso del gioco, infatti, la protagonista Miu Hinasaki prende parte a un servizio fotografico con indosso soltanto biancheria intima, esprimendo (con un monologo) i suoi sentimenti sulla natura "falsa" del suo lavoro. La scena, dunque, è ben lontana dall'essere semplicemente "gratuita", e risulta fortemente giustificata dalla linea narrativa del titolo.
Un sito web Francese, Nintendo Masters, ha mostrato un confronto tra la versione Giapponese e la versione Europea di Project Zero: Maiden Of Black Water, facendo notare come il bikini / biancheria intima sia stato rimpiazzato da un abito un po' meno "esplicito" e più composto.
Di seguito il video che mostra il confronto:
Project Zero: Maiden Of Black Water è stato censurato da Nintendo nei territori Americani e Europei, rimuovendo alcuni abiti espliciti e modificando alcune scene chiave. Restate sintonizzati per saperne di più!
Fonte