CD Projekt RED fa sapere tramite comunicato stampa che è stato rilasciato un tutorial al Gwent realizzato dagli sviluppatori di The Witcher 3: Wild Hunt.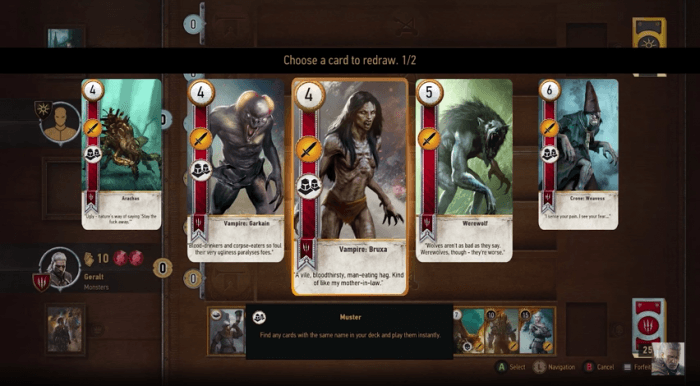 Per chi non ne fosse a conoscenza il Gwent è un gioco di carte al quale si potrà giocare all'interno dell'ultima avventura di Geralt nel quale il giocatore assume il ruolo di un generale che combatte contro l'esercito nemico utilizzando un mazzo di carte personalizzato. Queste carte possono essere ottenute in vari modo all'interno del mondo di gioco: comprate nei negozi, ottenute dai PNG dopo aver vinto altri match di gwent, o vinte nei tornei a scommessa di Novigrad.
Qui di seguito trovate il video con il tutorial.
Ricordiamo che The Witcher 3: Wild Hunt è disponibile per PlayStation 4, Xbox One e PC dal 19 maggio 2015, per conoscere il nostro parere sul gioco vi invitiamo a leggerne la recensione qui. Continuate a seguirci per ulteriori aggiornamenti.
Fonte