Bandai Namco Entertainment e lo studio d'animazione giapponese Ufotable (Fate/Zero, Tales of Xilla) hanno annunciato i piani della produzione di una serie animata per celebrare i 20 anni della serie.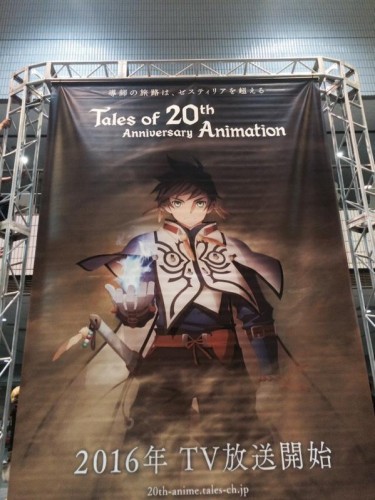 In uscita nel corso del 2016, la Tales of 20th Anniversary TV sarà un adattamento di Tales of Zestiria, ultimo capitolo della saga già disponibile in Giappone e atteso in occidente in autunno.
A seguire il trailer mostrato nel corsodel Tales of Festival attualmente in corso a Yokohama.
L'anime di Tales of Zestiria arriverà nel corso del 2016 mentre il gioco è atteso in Europa nel corso del 2015.
Fonte