---
Nelle scorse ore è stata rilasciato la lista trofei di Shantae: Half-Genie Hero per PlayStation 4.
Il gioco disporrà del trofeo platino, inoltre dovremo completarlo al 100% e "il più velocemente possibile! ". I trofei saranno 43 in totale, divisi tra un platino, quattro oro, otto argento e trenta di bronzo.
Purtroppo la descrizione del trofeo "Quick Collector" non dà un requisito specifico del tempo di gioco, lo stesso vale per Speed Runner che chiede semplicemente ai giocatori di "chiudere la giornata il più velocemente possibile! ".
È possibile leggere la lista completa dei trofei qui di seguito:
Platinum

Sequin Land Hero: Unlock all Trophies for 'Shantae: Half-Genie Hero'.

Gold

Guardian Genie: Beat the game.
Queen of the Seven… Cheese?: Defeat Risky Boots as a Mouse.
Half-Genie, all Hero!: Achieve 100% completion!
Quick Collector: Achieve 100% completion as fast as possible!

Silver

Relic Collector: Obtain all magic relics!
Master of Unlocking: Unlock all the doors in the Art Gallery.
Speed Runner: Saved the day as fast as possible!
The Great Escape: Avoid all the gears during the escape slide.
Finders Keepers: Collect all of Risky's personal possessions.
Fully Formed: Obtain all magic forms!
Pummeled Pirate: Thwarted the Queen of the Seven Seas.
Brain Basher: Put a stop to the mechanized madness!

Bronze

Double Trouble: Sometimes two are better than one… but not this time!
An act of foul play: Foil the heist in Cape Crustacean.
Shantae versus the Important Squid Baron: It'd sell like buns.
In it to win it!: Eliminate the competition.
A Magnetic Field: Obtained the Magnet
Mining for Minerals: Obtained Copper Ore
Vicious, Vile, and Vain: Free the missing maidens!
Force of Darkness: Obtained the Dark Shard
Champion of Light: Obtained the Light Shard
The final pieces…: Obtained the Zombie Hamster and the Iron Slab
Investi-gator: Avoid detection from all the Techno Grunts.
A case of the olds!: Discover the history of Tassel Town's brightest star.
Cooked!: Defeat 10 enemies using a Fireball.
Don't call it that!: Defeat P.O.O.P. T.O.O.T.
Fan Favorite: Unlock any door in the Art Gallery.
Inventor's Assistant: Finish building the Dynamo.
The Swim Team: Gather up as many friends as possible for a swim!
Race to the Top: Climb Tassel Tower at record speed.
Jump jump slide slide: Leap over every canister as you slide down the chute.
Relic Seeker: Obtain any magic relic.
Relic Hunter: Obtain half of the magic relics.
Key to my Heart: Unlock half the doors in the Art Gallery.
Shocking Encounter!: Defeat 20 enemies with Lightning.
Not selling you snake oil.: Make a deal with a sneaky, snakey seller of magical secrets.
The Spider Queen: Defeat a Bonelegs enemy as a Spider.
Ret-2-Go!: Start your day fresh!
Back at ya!: Reflect 5 attacks back at an enemy with the Mirror.
Bone Breaker: Smash 10 skeletons with the Elephant.
Magic Carpet Ride: Reach the end of the race without falling off your carpet!
Squish!: Crush an enemy with a block.
Shantae Half-Genie Hero verrà rilascia su PlayStation 4 il prossimo 20 dicembre.
Continuate a seguirci per ulteriori informazioni riguardanti Shantae Half-Genie Hero per PlayStation 4.
Scheda Prodotto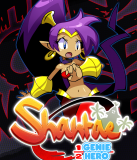 Acquista Shantae: Half-Genie Hero sul tuo shop digitale di riferimento
Data di uscita: 20/12/2016
---
Articoli correlati:
due parole sull'autore
Classe 1993, Disegnatore emergente nel panorama italiano è un assiduo videogiocatore da circa 16 anni. Appassionato di videogiochi a tutto tondo, apprezza tutti i generi in particolare i free roaming e indie.