---
Curve Digital e iFun4All hanno annunciato Serial Cleaner, un particolare titolo stealth in cui dovremmo eliminare non persone, ma le prove del crimine.
In Serial Cleaner dovremo ripulire scene del crimine rimuovendo cadaveri e tracce di sangue, come anche armi e altre prove incriminanti, tutto mentre ci si nasconde dalla polizia in una ambientazione anni Settanta.
Il gioco utilizzerà dati del mondo reale come l'ora del giorno per modificare la scena del crimine.
Secondo gli sviluppatori, il titolo è stato concepito secondo una variante del "trial and error": il gioco richiederà diversi tentativi per superare un livello, ma il livello cambierà fra i vari tentativi, impedendo al giocatore di affidarsi solo a memoria e riflessi.
Occorrerà pianificare in anticipo le proprie azioni, o essere molto bravi ad improvvisare.
Di seguito, l'annuncio ufficiale di Curve Digital e iFun4All.
Clean up the Crime Scene and Dispose of Crucial Evidence in Serial Cleaner From Curve Digital and iFun4all on PlayStation®4, Xbox One and Steam
1970s Themed, Fast-Paced Stealth Action Game Announced for Console
[LONDON – February 22, 2017] Sneak around bloody crime scenes and dispose of incriminating evidence all while avoiding police in fast-paced stealth action game Serial Cleaner from indie publisher Curve Digital and developer iFun4All. Launching on PlayStation 4, Xbox One and Steam (PC, Mac and Linux) this summer, Serial Cleaner is currently available as a prototype in Steam Early Access and will have hours of additional content at launch. For those interested in a sneak peek of the launch content, Serial Cleaner will be playable at PAX East in booth 22125 and at EGX Rezzed.
Set in the 1970s, Serial Cleaner has players clean up murder scenes by disposing of bodies, covering up bloodstains and hiding murder weapons and other incriminating evidence from the police. To succeed players must explore, experiment and make swift decisions in order to avoid detection by police. Get caught and players earn a black mark on their protagonist's career.
Players must also be wary of their environment as Serial Cleaner uses real-world data to modify levels accordingly with the current time of day in a player's whereabouts. Noise detection and "sneakability" will vary between night and day, and mean the difference between freedom and jail.
"Serial Cleaner was inspired by lose-fast/reload-fast games that demand players retry a level several times to learn how enemies react and figure out which zones of the map are the safest," said Krzysztof Zięba, designer and writer at iFun4all. "If caught, the level generates the crime scene with the bodies moved, ensuring that players can't rely on just muscle memory to get through a stage. The game is tough, but fair, so players need to plan their moves accordingly, or just get in there and improvise: both approaches work."
For more information on Serial Cleaner, please visit the game's website, or Curve Digital's Facebook and Twitter pages.
Serial Cleaner arriverà su PC, Xbox One e PlayStation 4 in Estate. Continuate a seguirci per novità ed informazioni dal mondo videoludico.
Scheda Prodotto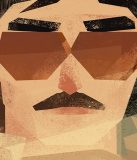 Acquista Serial Cleaner sul tuo shop digitale di riferimento
Data di uscita: 12/07/2017
---
Articoli correlati:
due parole sull'autore
Impianto Termico Motore capace di convertire cibo in entrata in ore di gioco in uscita. Necessita di poca manutenzione, ma è molto rumoroso. Tenere lontano da fonti di luce. "Di un videogioco non godi le sette o settantasette meraviglie, ma la risposta che dà a una tua domanda."