---
Devolver Digital annuncia, tramite comunicato stampa, che Shadow Warrior Classic e Shadow Warrior Classic Redux possono essere nuovamente distribuite in Germania.
SHADOW WARRIOR CLASSIC REDUX BAN LIFTED IN GERMANY
Devolver Digital has announced that Germany's Federal Review Board for Media Harmful to Minors has lifted its previous ban on Shadow Warrior Classic and allowed the game – and the re-mastered Shadow Warrior Classic Redux – to be once again distributed in Germany. Shadow Warrior Classic and Shadow Warrior Classic Redux are both available again in Germany via Steam and GOG with Shadow Warrior Classic Redux discounted at 80% off through the weekend. Shadow Warrior Classic is free you lousy cheapskate.

Shadow Warrior Classic Redux includes a visually polished and upgraded Shadow Warrior Classic, the Wanton Destruction and Twin Dragon expansion packs, the original version of the game, SteamPlay support for PC and Mac, Steam achievements, and Steam Cloud support.
Shadow Warrior Classic Redux is available on Steam and GOG for €9.99. Follow @ShadowWarrior on Twitter or visit whowantssome.wangfor more news and information on all things Shadow Warrior.
Scheda Prodotto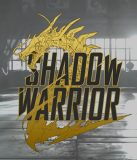 Acquista Shadow Warrior 2 sul tuo shop digitale di riferimento
Data di uscita: 13/09/2016
---
Articoli correlati:
due parole sull'autore
Divoratrice di libri, manga ed anime; gamer-girl a tempo perso. Il suo eclatante ingresso nel mondo della tecnologia avviene all'età di tre anni, formattando, non si sa come, il computer dello zio. La sua esperienza di videogiocatrice comincia osservando il padre cimentarsi con Prince of Persia e Quake, salvo poi ricevere un computer tutto suo per iniziare a giocare autonomamente. Preferisce il genere RPG senza ombra di dubbio e serberà per sempre nel cuore il ricordo dell'estate in cui fuse la prima Play Station I giocando Suikoden II tre volte di fila per assaporare la trama fino in fondo.