---
SNK è lieta di annunciare il rilascio della nuova patch 1.03 per The King of Fighters XIV su PlayStation 4.
recensione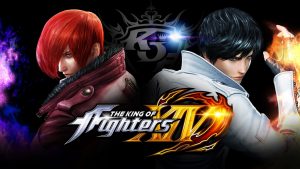 The King of Fighters XIV
La serie di The King of Fighters affonda le sue radici nell'ormai lontano 1994, con il primo capitolo che vide la luce nei cabinati delle sale giochi giapponesi. Il gioco era il classico picchiaduro 2D con la particolarità che il giocatore poteva uti...
Di seguito è possibile trovare l'elenco completo delle modifiche effettuate:
Major Update Content:
■ Battle system changes
・ Rebalancing of playable characters depending on their usage rate so far
・ Correction of the "Fuzzy Guard" issue (= refers to a standing attack hitting after moving from standing to crouching guard states)
・ Adjustments to certain Super Special Moves' command input frame.
■ Online feature changes
・ Addition of an "Opponent strength" new option to RANKED MATCH's search functionality
・ Addition of an "Area Settings" new option to RANKED & FREE MATCH's entry / host players
・ Change to RANKED MATCH's "Wait in Training Mode" option to allow players to return to this menu at the end of their online versus matches
・ Change in the display of high rate "rage quitters" to make them even more easily recognizable
・ Hardening of penalties to high rate "rage quitters" (standard players will be able to easily avoid "rage quitters")
■ Other / Misc.
・ Training option settings can now be saved at the end of a training session
・ A few other misc. feature improvements and minor bug fixes

For more information, please visit the official "KOF XIV" website:
THE KING OF FIGHTERS XIV official website: http://game.snkplaymore.co.jp/official/kof-xiv/
Continua a seguirci su I Love Videogames per ulteriori informazioni in merito a The King of Fighters XIV. 
Scheda Prodotto

Acquista The King of Fighters XIV su Amazon a EUR 69,99
Data di uscita: 26/08/2016
---
Articoli correlati:
due parole sull'autore
Un povero laureando in informatica, che ha scelto questa strada con la speranza di poter lasciare la propria impronta nel mondo dei videogiochi. Amante dei giochi di ruolo e, soprattutto, del gaming su PC (non a caso il PC gamer della redazione) non disdegna comunque il gioco su console, con diverse centinaia di ore di gioco per ciascuna console di sua proprietà.